blog
August 7, 2013
Kagari Backpacks Transcend School Fashion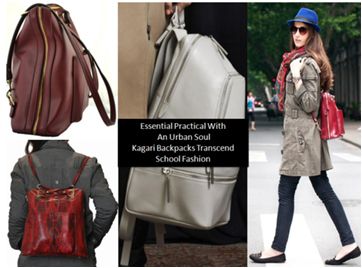 August 7, 2013
Trendy Colors of the Year
Black and white are the trendy colors of the year, completely black or white watches, and the contrasting combination of these colors in one model, are in fashion.
Grays and brows are still the forever classics and will remain strong watch colors throughout the 2013-14 season.
popular postS

Kagari Backpacks Transcend School Fashion ...
more

Jelly Sandals These Kagari styles can be paired with short skirts, shorts, and even crop pants. They look cute and unique on almost anything. As you can tell by now, just because of the casual nature of the material in which jelly sandals are made, it doesn't mean that they are only appropriate for casual days out on the beach. You can do so much with them! ...
more